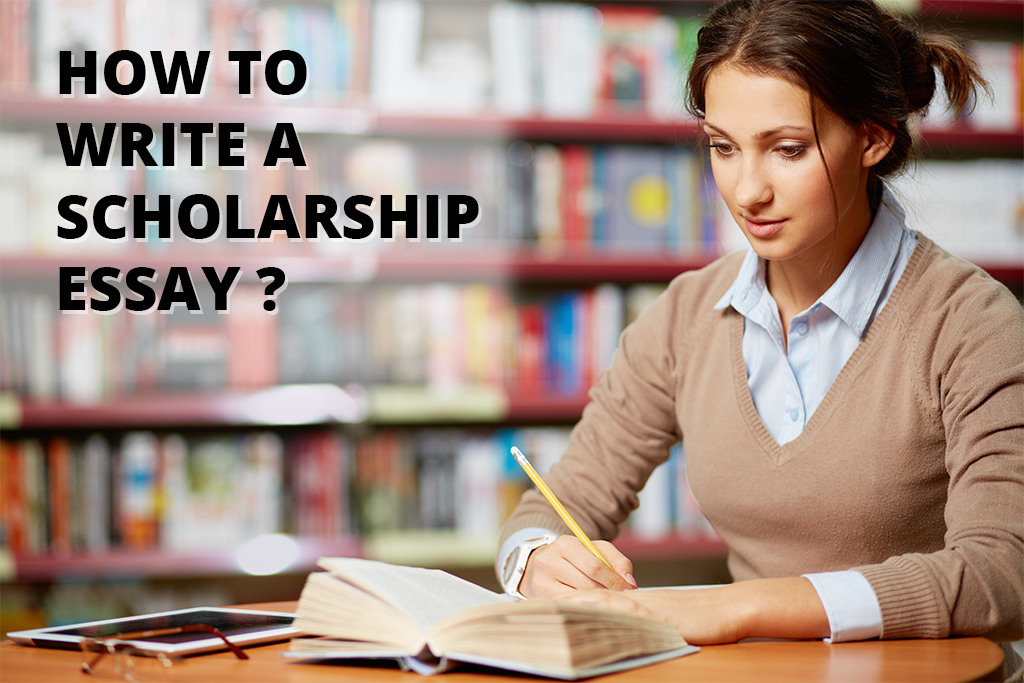 15 Killing Tips: How to Write a Scholarship Essay
2021 has brought with itself a reawakening of the pre-Coivd19 world. Life is regaining its natural pace and academics and professional routine is catching up. For those who are looking to win a college scholarship, now is the time to think seriously about it.
Most scholarship requirements consist of writing an essay for the application process. But that essay should be impressive enough to persuade the college board that you are an eligible scholarship candidate. Write a good scholarship essay can be a difficult task. But not so much when you have some of the best tips to guide you along.
A scholarship essay can open a window into who you are as a person. It must be written in a way that lets the reader understand the attributes beyond your GPA score. It is basically a much exciting and creative prospect than the rest of the procedure. You are allowed here to express your own unique voice and tone. Therefore, if you know how then an essay for scholarship can be quite enjoyable to write.
We have here all the steps you need to write a successful scholarship essay this year. Not only have we included basic instructions like scholarship essay format but also the elements which should be avoided. Read ahead to find a complete guide for accomplishing this task.
Adhere to the Basic Essay Writing Rules
Similar to any other essay, a scholarship essay must also have a strong structure. It must be fluent and attractive enough to help the reader take everything in easily. Keep the following points in mind in order to do that:
A "hook" is a powerful opening statement for grabbing the reader's attention to further read your essay. It is most important to keep it as original as possible when it comes to scholarship essays. For example, you can begin with painting a vivid image of what you plan to achieve in 10 years.
The standard framework consisting of an introduction, body paragraph, and conclusion must be followed. Even though a scholarship essay prompt is mostly flexible, a clear structure is crucial.
Each new idea must begin from a new body paragraph.
Tie up all the loose ends neatly by the end of the essay. There shouldn't be any gaps in the story you have laid out or abrupt endings. Round everything off in a satisfying manner.
Know the Prompt
Now that we know how to start to write a scholarship essay, let us move on to another important step. The essay prompt should be read carefully in order to be clear about its requirements. Most of them have identical themes, like how financial independence will affect your life. If there is no exact question given, then restructure the prompt as a question by yourself. For instance, is the prompt is as follows:
Reflect on the environmental state of the world and your contribution towards improving it.
You can rephrase it into this question to get the ideas rolling:
What is the current condition of the natural environment and how am I affecting it?
It might seem too obvious advice, but do not stray away from the given prompt. It allows the college board to assess your ability for addressing any particular topic. Hence, do not lose the chance by meandering from the prompt.
Choose a Topic That is Right for You
Sometimes candidates are free to pick a topic or at least the major focus of the essay. Write about an event, value, or subject which holds some importance for you. A better and more authentic essay will be produced if you are interested in the content matter.
For instance, a prompt may require you to describe a moment when you felt most proud of yourself. When faced with a topic like that, don't choose to write something which you think will interest the reader. Think about what resonates to yourself genuinely and write that down.
Research is Important
Do some scholarship on the organization which is providing the scholarship. Read up on the information available online about them. Understand their vision and motivation so you can write your essay with the same ideas insight.
Be Aware of the Word Limit
Most of the prompts provided for scholarship essays have character limits included. Be mindful of these limitations when writing your essay. Otherwise, you might face disqualification for exceeding the word count.
Schedule Your Time
Once the initial stages are taken care of, you must have a schedule for the rest of the procedure. You must give ample time to each of the important writing phases which are:
Planning
Drafting
Revising
A properly planned scholarship essay has more chances of succeeding than one pieced together at the last minute. You should at least have two weeks before the given deadline to complete each stage. A couple of days break between each phase will help avoid reaching burnout. It's easier to catch small yet significant errors if you return back to the essay after some time.
Plan and Brainstorm
This step is one of the most important parts of essay writing. The whole process will flow smoothly if you have a map to follow. This is where planning a scholarship essay outline proves to come in handy. But even before that, you should begin exploring and experimenting with ideas. Brainstorming is excellent for creating a mental image of how you want your essay to turn out.
Once you have obtained a clear focus of your essay's theme, it is time to work on the outline. Some people do the mistake of not giving any thought to creating an outline. However, the drafting process becomes easier and quicker with it. Therefore, skipping the planning stage is not recommended.
Appeal to Pathos, Logos, and Ethos
Ethos, pathos, and logos are techniques that can make your writing more convincing and powerful. Let us explain first what each of them refers to:
Ethos: Establishing your own authority, reliability, and credibility regarding the subject.
Pathos: Using emotional appeal like imagination and creativity to describe your story.
Logos: Using rationalization and logic to communicate your point.
In a perfectly balanced essay, you must use all three tools to support your writing.
Honesty is Always the Best Policy
Your genuine life experiences are important and build you as a person. No added embellishments and made-up details are required if you actually deserve the scholarship funds. Your authenticity is the most powerful weapon in your arsenal. Also, remember that the college board can easily pinpoint any information that is not genuine. Stay away from exaggeration as your accomplishments are impressive even without them.
Show Rather Than Tell
This is the cardinal rule when it comes to writing. Instead of explaining every dull detail be more illustrative in your expressions. Provide believable and precise examples to describe your challenges.
Be Precise
Although using evocative language is encouraged, you must also make sure to stay to the point. The most direct and simplest words turn out to have a greater impact. Avoid being general and instead focus on including precise examples. It is necessary to avoid too complex and poetic expressions as well.
Don't Overuse Exclamation Points
Exclamation marks can make a piece sound very exciting. After all, going to college is a thrilling new experience. However, the usage of too many exclamation marks can cause a sense of overkill. As a general rule, do not use more than a couple of exclamation marks in your essay. Furthermore, be certain that they are appropriate for the prompt you have been given.
Focus on Relating Your Problem Solving Skills
A scholarship essay prompt will often ask you how you have overcome a hardship. This question gives the board a better shot at understanding the student's ability to troubleshoot. Writers sometimes make a common mistake of listing out the hardships without relating the overcoming part. The board is looking for a complete narrative that is why you must provide them with one. After stating a hardship, discuss clearly how you overcame it and found a solution through the hard times.
Stay Away From Cliché Phrases and Platitudes
The target of your scholarship essay is to stand apart from other candidates in order to prove yourself worthy. Writing the same things that would be written by hundreds of other students won't achieve that goal. Platitudes refer to extremely simplified and commonly used statements. Refrain from using phrases like "It would mean the world to me to win the scholarship" to express yourself. Be specific and realistically state what the scholarship means to you.
Revise and Proofread
And finally, we are the part that tells you how to end a scholarship essay. Everything has been done and dusted and you are ready to send your hard work off. But have you revised it yet? This is an extremely necessary part of finishing up. Take a short break once the draft is done. Then return back to proofread and revise it with a fresh mind. Assistance from friends and family members can also be taken to make sure there are no errors.
These were all the tips that will help you write a winning scholarship essay. Whether you need it for a simple college application or essay contests scholarship our guide will ensure your success.