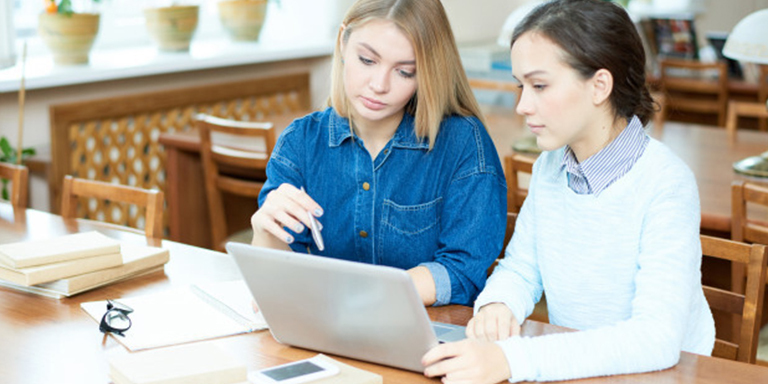 Best Ways to Write an Argumentative Essay Step by Step
The basic purpose of writing an argumentative essay is to convince your readers about a particular point. As the name suggests, you require relevant arguments to support your position. However, what is the method of writing an argumentative? How can you persuade the reader to agree with the position you have taken? What is the secret behind winning over even the audience who is opposed to your idea? We have all the tips and tricks to help you write an amazing argumentative essay.
Basics of Writing an Argumentative Essay
The Preparation
Choosing a Topic: Your topic needs to be contradictory. Select one that is possible to associate with multiple points of perspective. It is best that the topic is something you enjoy exploring and writing about. Or else the process will become tedious and the audience will be able to sense that.
The second thing to ensure when selecting a topic is that it is not too broad. For instance, the topics "Can Facebook cause seclusion and how?" or "Are security cameras an invasion of privacy?" are prime examples of this. They are not so broad to become overwhelming. Neither so narrow that it is too hard to research for them.
Keep in mind that if your topic question can be answered by a simple yes or no, then it is not the most ideal. You must have proper material to delve in deep and reveal layers for your essay.
Choose a Side: Once the topic is selected it is time to decide which stance will you be taking. You must convince the audience of the legitimacy of your claim. Also, there should be logical evidence showing that your perspective is better than the ones opposed to you. Make certain that you have chosen a view that is defendable. If there aren't any solid arguments to put up against the opposing ideas, then it's a sign to re-think the topic.
Your Argument Should Appeal to the Reader's Emotions: This will make them feel more connected to what you are stating. It is a fact that people rarely have rational reasoning behind the mindsets they develop about a concept. This makes it easier to sway them to your side if you present your argument in an emotional way. Of course, that does not entirely exempt you from providing rational data. The essay should have a balanced amount of both types of arguments.
Do Detailed Research: Explore everything relevant to your topic. Be it logical arguments, facts, or statements by experts in your field. Do not leave any stone unturned. Also, think about any personal experiences that can be useful for connecting the dots.
Always Think About the Counter-Arguments: Anything that can be said to oppose your view should be known to you. You can form evidence beforehand to overrule it. Effective rebuttals are the core of a great argumentative essay.
The Essay Structure
You cannot move on to writing, straight after research.  The first thing you need to focus on is drafting the structure. The outline for an argumentative essay is no different from any other type of essay writing. The only thing you need to keep in mind is that each body paragraph should be in sync with the arguments.
For instance, the traditional number of paragraphs is five for an essay. Now you need to make certain that the second, third, and fourth paragraphs should focus on one argument each. Or, you can tackle a counterargument in the third paragraph. This will make your essay even more strong and substantial. This acknowledging of conflicting views is called concession.
Some words and phrases that will help you create an impressive framework for your essay:
For connecting paragraph 1 to paragraph 2: In the first place, firstly, to begin with, the first reason.
Connecting paragraph 2 to paragraph 3: Another reason why, additionally, secondly, pursuing this further, next, also.
To connect paragraphs 3 to 4: Yet another reason why, lastly, om the same way, pursuing this further, also, thirdly, one last reason why.
Connecting the body to the conclusion: To sum it all up, in conclusion, to summarize, you can see why, finally, in the final analysis, therefore, to wrap it all up.
Writing an Introduction
The introduction of an argumentative essay needs to be impressive. We recommend that your opening paragraph begins with a hook sentence. This means that it should be able to capture the attention of your audience right from the start. You can include a quote, introduce some statistics or a fact. Depending on the topic you can also construct a hypothetical situation. If you are able to reel in the attention of your reader, you are halfway to winning!
The introductory paragraph needs to end on a thesis statement. It should comprise of the following elements:
The position you are taking on the topic
Informing the audience how you are going to do it
A transition to the body paragraphs
Remember the thesis statement needs to be brief and not a paragraph in itself. So, compress everything in a way that is comprehensive yet clear at the same time.
The Body Paragraphs
Every single paragraph in the body should provide separate evidence. Make sure that you have included suitable facts and references. It is important that your evidence is strong enough to lead the audience to your arguments.
The Conclusion
It is now time to learn how to end an argumentative essay. Firstly, a rephrasing of the thesis statement is required here. You can also concisely sum up all the key points that you have presented earlier. Provide a broader context for your central idea for the reader to think about. This can be done by including a call to action, open question, or recommendation. It is important that your conclusion leaves a lasting impact by giving them something new to think about.
Review Everything
So, your argumentative essay has reached its completion. Take a break for a day or two and let your brain cells rest. Then go back and read carefully through the entire work. Check everything minor and major. See that the information is organized and understandable from the reader's viewpoint. And also, that nothing is lacking in relevancy. It is important to not lose the thread of your argument but it can happen when you are lost in writing. A revision gives you the opportunity to smoothen out the rough edges and make everything brilliant.
While revising, do not think that errors like spelling or punctuation can be overlooked. Comb through the sentence structure and correct any grammar flaws. These elements might be minor but they can make or break your essay. Even if you have written it most remarkably it will not get top marks without a proper presentation. Hence, it is essential to pay attention to these small things.
This was our complete guide to writing the best argumentative essay. If you need further help, reach out to our quality service 6$essay. We provide the most remarkably written essays on any topic. Our expert writers will never disappoint you with the standard of work they uphold.